Mission
How can child life services help my child and family?
Dose of Play is a child life private practice service that reduces stress, anxiety and pain for kids and families related to medical care and other challenging life events.
Preparation, medical education and therapeutic play sessions are led by an experienced Certified Child Life Specialist to empower kids and their support systems to process their experience and promote positive coping.
I partner with local pediatric community providers to reduce stress, anxiety and pain for our youth during checkups, medical procedures and hospital stays.
Competencies of a Certified Child Life Specialist are easily transferred to any professional environment that supports children, families and their support systems impacted by crisis, challenge or change.
Learn more about specific types of support I provide and scenarios that may help your child and family below.
Ready to get started? Let's connect. I would be honored to learn about your child or school's needs and create a plan to support!
Dawn helped my son through his surgery. She helped prepare him prior to, by answering his questions and fears in ways a child would understand. She came to the hospital with us to comfort him and play games and also easy my worries! Dawn is amazing and I would highly recommend her to anyone!
- Rachel
I help children by:
Providing medical education to clarify misconceptions.

Helping them understand a new diagnosis or what to expect during a medical exam, procedure or hospitalization.

Guiding them as they process the emotions they are experiencing.

Helping them to regain the sense of control they have lost.

Providing expressive therapeutic play as an outlet to processing, understanding and coping with their experience.

Connecting children with emotional support through peers and community groups.

Helping siblings cope when they have a brother or sister in the hospital through interventions that offer education, self-expression, and promote inclusivity.

Identifying developmentally appropriate language, books, and other resources to facilitate understanding of their experience and use of positive coping strategies.

Accompanying children to their medical appointments or before surgery to provide real time education, distraction, and advocacy.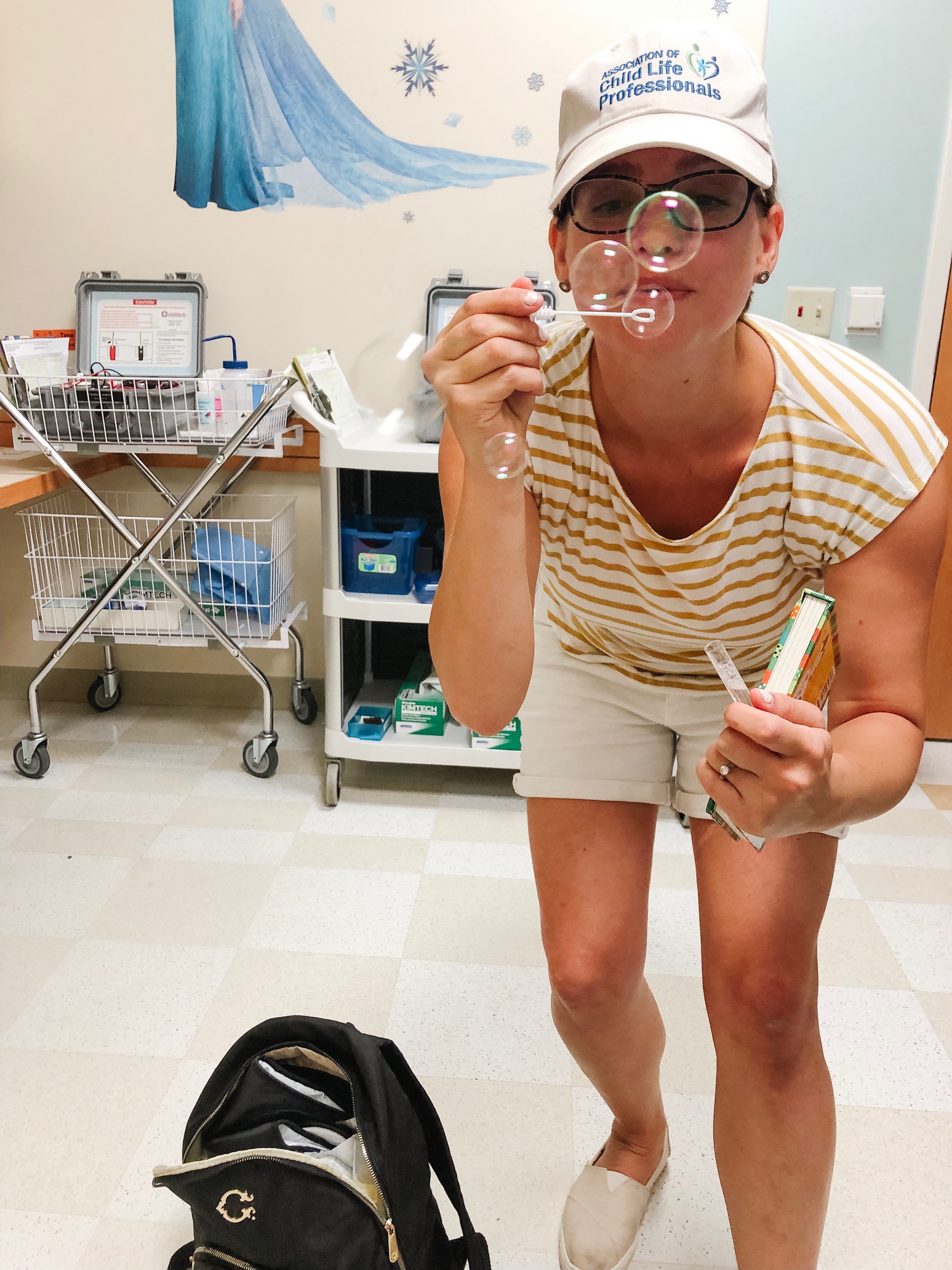 My 1 year old son and I worked with Dawn when he needed to go in for a blood draw. She was absolutely amazing and so calming! She prepped us beforehand and had me ask our pediatrician for a special numbing cream (that I never would have known about!), made recommendations about what he should wear so the tourniquet wouldn't scare him, and gave us tips on what to bring.
Once at the hospital, Dawn helped us…(continued on the testimonials page)
- Sarah
I help parents by:
Preparing you for what to expect for your child's checkup, procedure or hospital stay

Providing developmentally appropriate coping strategies for medical experiences that can be applied to non-medical life challenges

Offering tips and strategies for making medical encounters less stressful for you and to the whole family

Listening and advocating for your child's needs and informing you of your choices when you visit a doctor or hospital

Leading activities and sharing ideas to foster inclusion in the healthcare experience for everyone in your family
Learn more about my story.